IS/IT Services By BPMLinks
A cost-effective IT operation is key as companies try to remain competitive and look beyond business-as-usual. The CIO is mandated to reduce operational costs and reinvest those funds into initiatives that help transform the business. We have experts that can work with you to identify cost-saving opportunities and help you modernize the IT landscape simultaneously. BPMLinks IS/IT services focus on a holistic view of the enterprise Systems. These services range from assessment to implementation in the areas of Enterprise Architecture, Application Modernization, Application Development, Cloud Enablement, as well as Establishing and Maturing a PMO organization. All these services can be executed as projects, while continuous improvements can be implemented via an agile support & maintenance operation. Our onsite presence and an offshore delivery center can provide highly competitive blended rates with a clear focus on quality execution.
IS/IT Services
Enterprise Architecture Assessment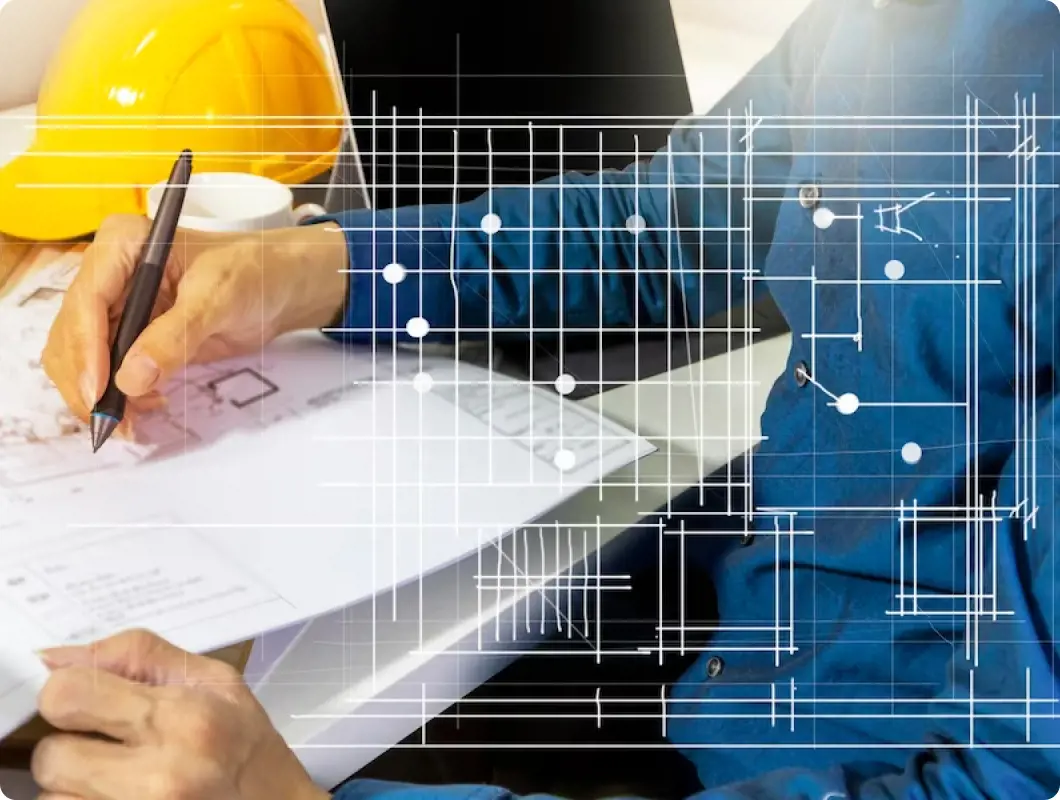 Enterprise architecture (EA) design and maintenance requires a conscious effort. In the new world of "quickest and cheapest," with numerous infrastructure and application options, EA typically takes a back seat. It's only a matter of time before what was once a well-designed architecture becomes no better than a bowl of spaghetti.
BPMLinks EA Assessment service reviews the IT organization from a Systems and Data perspective identifying issues, risks, and opportunities.
Cloud Enablement, Migration & Operation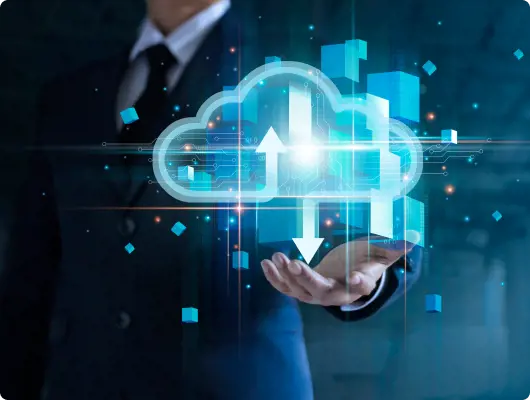 BPMLinks Cloud enablement services include migration of Organizational Data, applications, and related architecture to a cloud computing environment such as Microsoft Azure or Amazon Web Services (AWS), enabling the following benefits:
Improved Scalability:

Not only scale up during peak times but also scale down where appropriate resulting in immediate cost benefits.
Increased Flexibility:

The application and data can be accessed from anywhere, allowing greater collaboration across business divisions, partners, or geographies.

Higher Availability:

Minimize downtime by leveraging disaster recovery and business continuity services as needed based on application criticality.

Improved Security:

Cloud providers invest heavily in security and provide features that may be difficult to implement in on-prem data centers.
We can also implement enhanced automation and innovation capabilities that help you stay ahead of the curve.
Application Modernization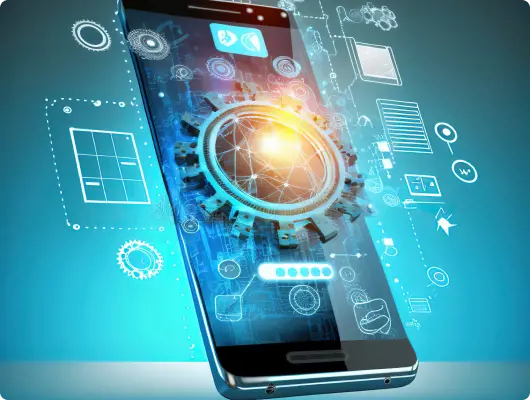 BPMLinks Application modernization includes updating and upgrading legacy applications to take advantage of newer technologies and meet changing business needs. We can implement various strategies to achieve this:
Re-architecting:

This involves redesigning the underlying architecture of an application to make it more scalable, secure, and efficient. This can include updating the application to newer technologies and incorporating cloud computing, microservices, and other modern design patterns.

Re-platforming/Re-Hosting:

Re-platforming involves moving an application to a new platform, such as cloud computing, without changing the underlying code.

Re-factoring:

Refactoring involves cleaning up and optimizing the code of an existing application without making major changes to its functionality. This can help to improve performance, security, and scalability.

Re-writing:

Re-writing involves creating a new application using modern technologies and programming languages. This can be time-consuming and expensive, but it can help organizations take full advantage of new capabilities and ensure long-term application support.
The specific approach to application modernization will depend on the organization's specific goals, the age and complexity of its existing applications, and the resources available for the modernization effort. In the end, application modernization aims to improve the efficiency, scalability, and security of an organization's applications while maintaining or improving functionality.
Custom Development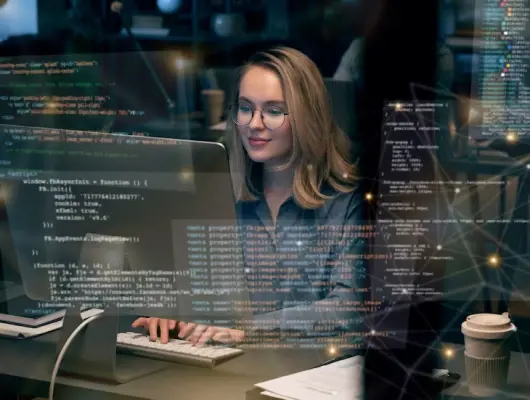 At BPMLinks, we understand that every business is unique and requires tailor-made solutions to stay ahead in today's rapidly evolving technological landscape. That's why we offer custom development services to help businesses of all sizes develop innovative software solutions that fit their specific needs.
Our team of experienced designers, developers, and engineers collaborate with you to create a customized solution that fits your business requirements. We provide a full range of custom development services including:
Software development:

Our team is skilled in developing custom software solutions that automate and streamline your business processes, from small-scale applications to complex enterprise-level systems.

Mobile development:

We design and develop native and hybrid mobile applications for iOS and Android devices, providing your customers with the ability to interact with your brand on-the-go.

Integration and API development:

We offer integration services that enable your existing systems to communicate with one another, streamlining processes and reducing errors.
Our custom development services are designed to help you achieve your business goals, from increasing efficiency and productivity to enhancing customer engagement and improving revenue. We follow an agile development methodology, ensuring that your project is delivered on time and within budget.
Quality Assurance Services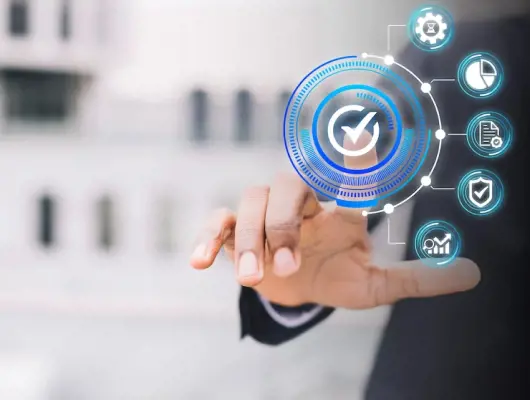 At BPMLinks, we understand the importance of ensuring the quality of your software products. That's why we offer comprehensive QA services to help you deliver top-notch products that meet the highest industry standards. Our team of experienced QA professionals, engineers, and testers collaborate with you to identify and address potential issues throughout the entire development cycle, from design to deployment. We provide a full range of QA services including:
Functional testing:

We perform functional testing to ensure that your software products meet the intended requirements and functionalities, providing you with a high-quality product that meets your customers' needs.

Regression testing:

We perform regression testing to ensure that your software products continue to function correctly even after changes have been made, reducing the risk of introducing new defects into the software.

Performance testing:

We perform performance testing to ensure that your software products can handle the expected workload and maintain responsiveness and stability under heavy loads.

Security testing:

We perform security testing to identify potential vulnerabilities and risks that may expose your software products to security breaches or unauthorized access, helping you protect your users' data and your brand reputation.

Test automation:

We offer test automation services to help you streamline your testing processes and increase efficiency, reducing the time and effort required for manual testing.
Our QA services are designed to help you achieve your business goals, from reducing development costs and increasing efficiency to improving user satisfaction and brand loyalty. We follow industry standards and best practices, ensuring that your software products meet the highest quality standards.
IT PMO Assessment and Implementation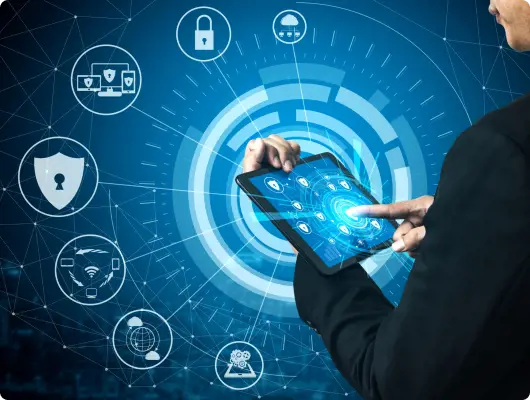 The PMO assessment/implementation service involves the evaluation of an organization's project management practices, processes, and effectiveness. The assessment begins with a comprehensive review of processes, interviews with stakeholders, analysis of any software (or templates) used, and review of project documentation. The current state assessment may discover inefficient or ineffective processes, lack of standardization, or room for further automation.
Based on the findings, a step-by-step implementation plan is developed to improve the maturity of the PMO organization. The plan would include the resources required, an estimate of the implementation timeline, and expected outcomes.
The implementation service implements this plan, ensuring processes, templates, and best practices are implemented with sufficient training and coaching for the practitioners and key stakeholders. A feedback loop is also implemented to ensure continuous improvement. The complete approach is customized based on the size and complexity of the organization as well as the availability of the resources.