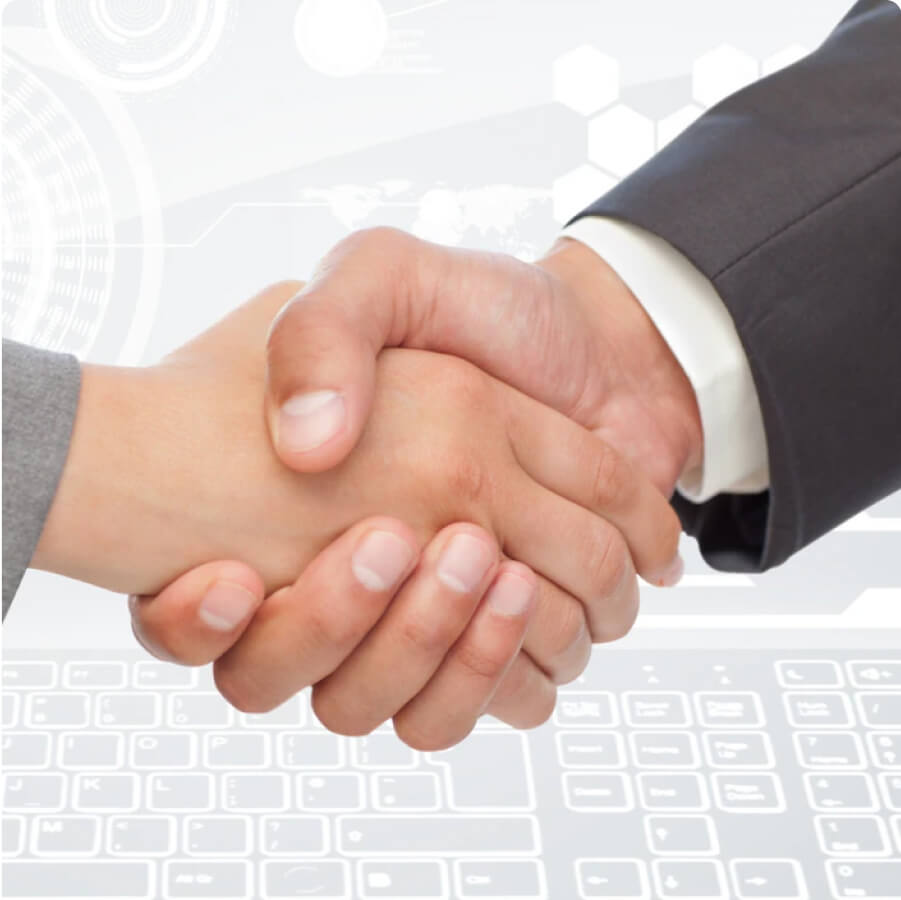 Effective BPM & AWS Collaboration
As a member of the Amazon Partner Network(APN), BPMLinks is thrilled to collaborate with AWS to offer cloud solutions that are both high-quality and cost-effective. Our experienced teams are well-equipped to provide top-notch deployment services globally, and our partnership with AWS ensures that our clients have access to state-of-the-art cloud technology.
Client-Centric Tailored AWS Cloud Solutions
BPMLinks specializes in delivering customized AWS solutions tailored to the client's specific requirements. Our approach begins with designing the right fit, scalable, and cost-effective architecture to meet the dynamic needs of our clients. We then implement the required services in a scalable fashion to enable cost-effective deployments. Our team prioritizes all non-functional aspects, such as reliability, security, performance, cost optimization, and operational excellence, to ensure our clients receive a comprehensive solution that meets their demands. We take a client-focused approach to every project, working closely with our clients to understand their business goals and objectives.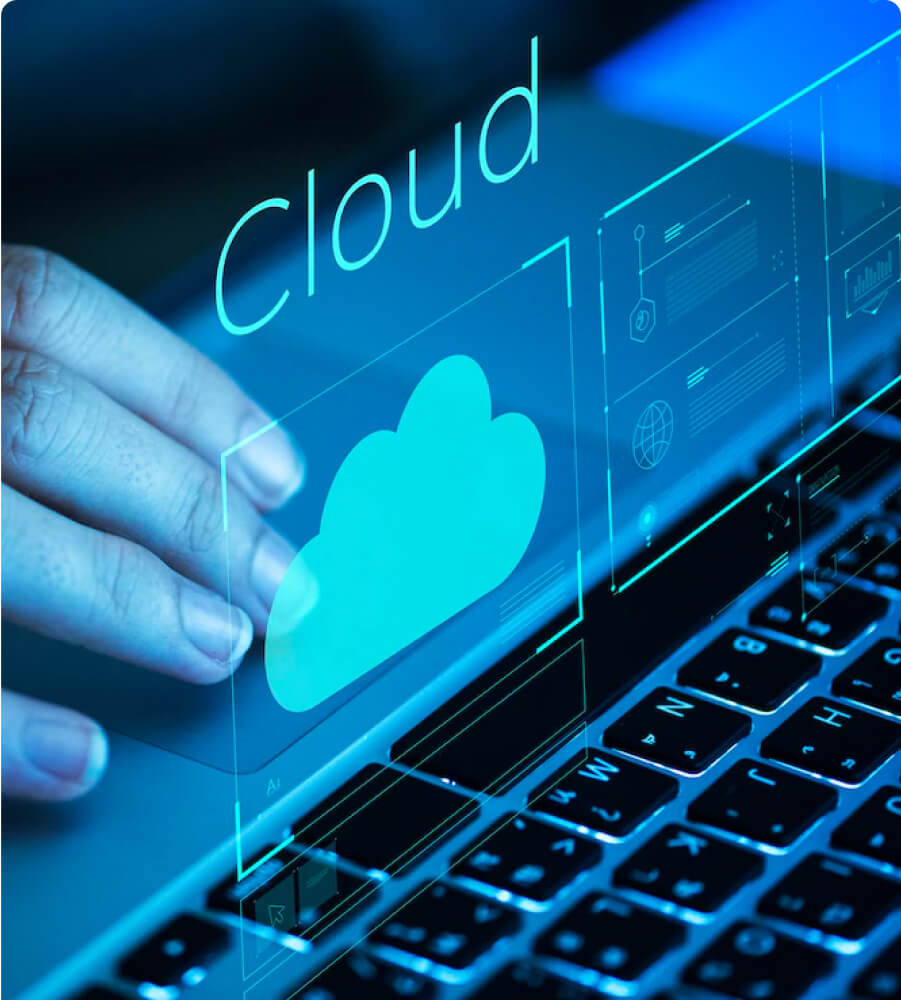 BPMLinks AWS Expertise
Cross Domain expertise
Our team has expertise across multiple domains to understand and deliver custom AWS solutions tailored to your business needs.
Cloud Transformation
We offer a range of cloud transformation services to migrate your applications and data to AWS, including lift and shift, refactoring, and custom architectural design.
COE teams to support
Our Center of Excellence (COE) teams are available 24/7 to support and maintain your AWS solutions.
Security compliance (Network, Application, Data)
What we offer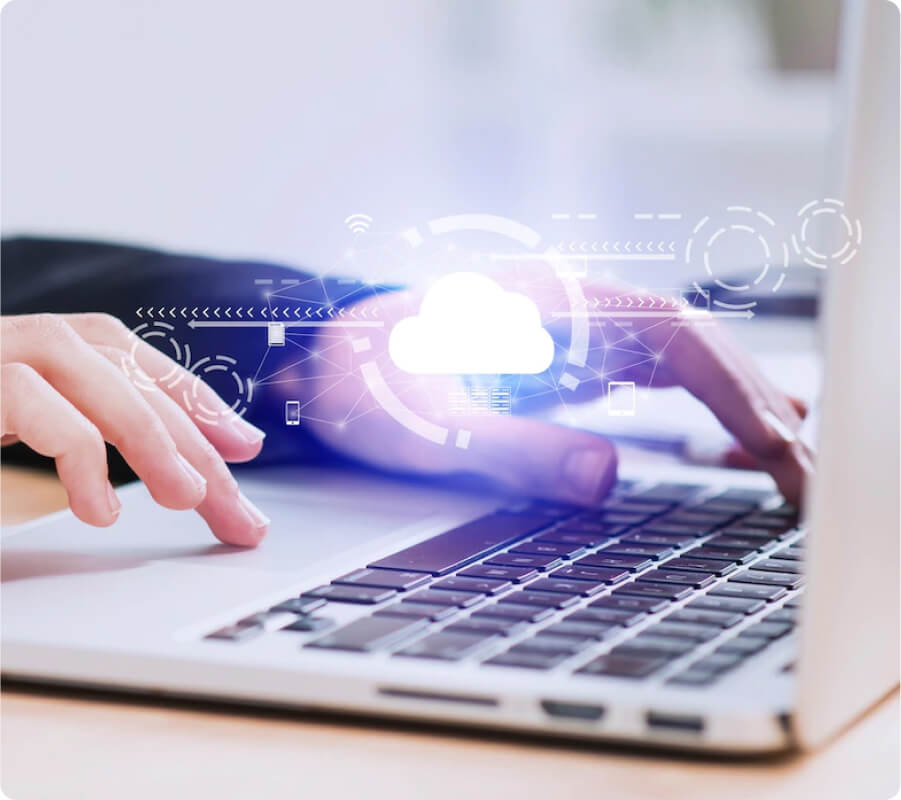 AWS Migration
We'll help you move your applications, data, and infrastructure to the AWS platform seamlessly after assessing your current infrastructure and identifying potential challenges before preparing a customized migration plan that minimizes downtime and ensures a seamless transition.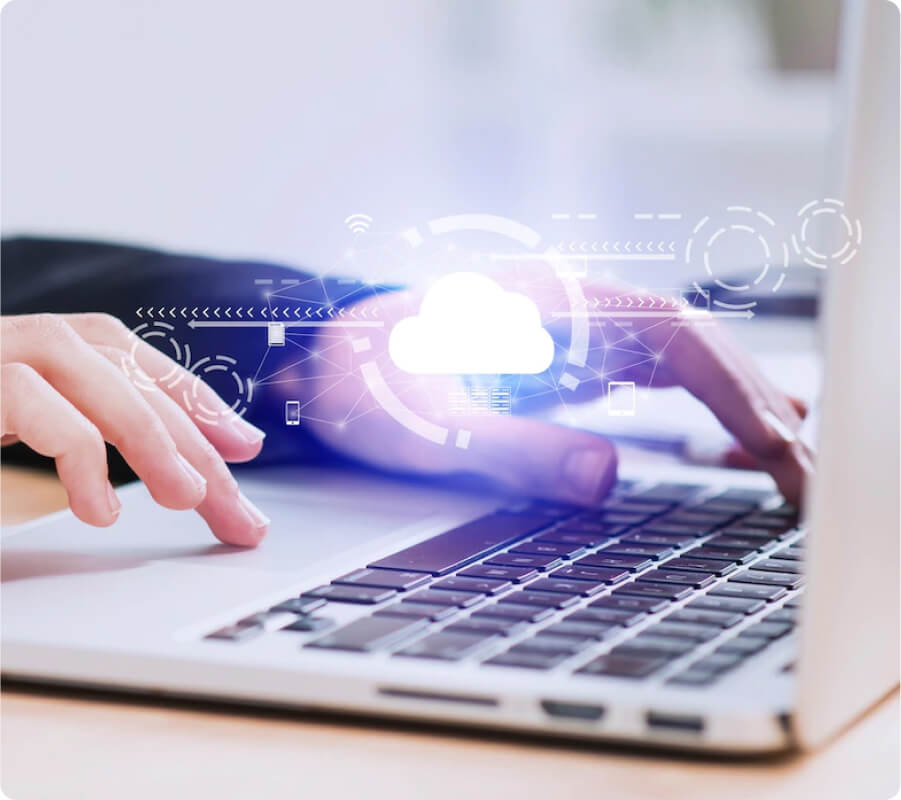 AWS Assessment & Optimization
Our assessment and optimization services will help you identify areas where your AWS environment can be improved, including cost optimization, security compliance, and performance tuning. Our team of experts will create a customized optimization plan to help you get the most out of your AWS environment, so you can focus on running your business.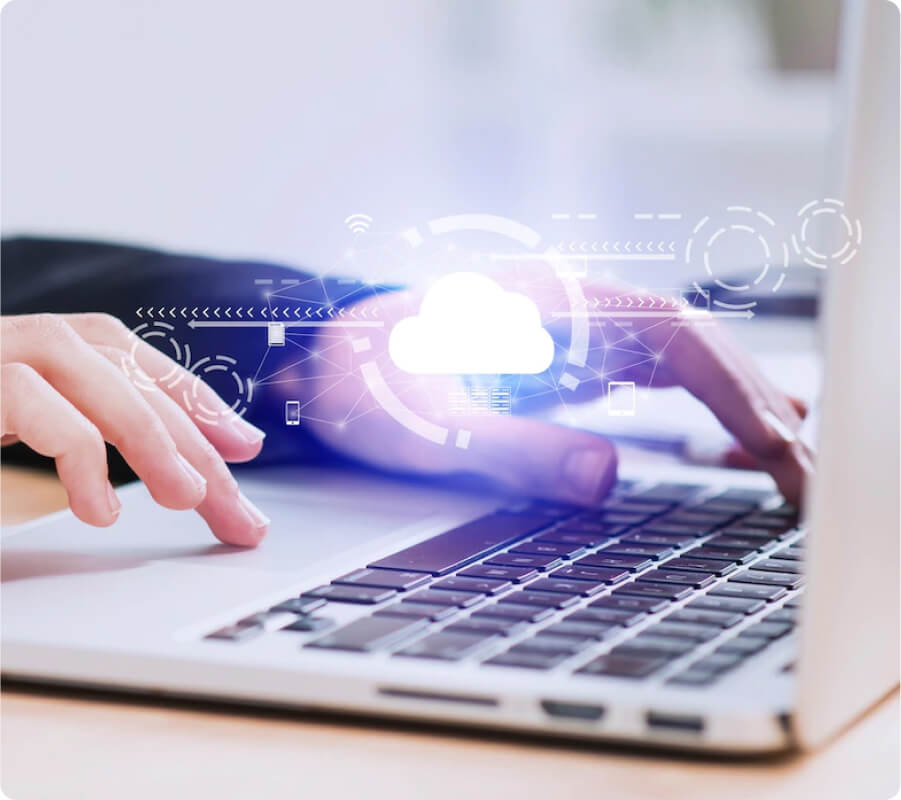 AWS Monitoring and Operations
Our comprehensive monitoring and operations support will keep a watchful eye on your AWS environment 24/7, optimizing it for maximum uptime and performance. We'll provide ongoing support to ensure your AWS network is always running smoothly.
General Provisions: Agreement Between User and BPMLinks
Agreement BETWEEN USER AND BPMLinks
You agree to the Terms & Conditions listed below by using this Website. Please read this Agreement carefully as it governs your and bpmlinks.com/'s legal rights and obligations. You might also be subject to any additional posted rules and regulations that apply to particular Services on this Website while using it. These Terms & Conditions apply to all policies and rules on this Website, including our Privacy Policy. Unless precisely specified, all features and services offered at any time on this Website are subject to these Terms & Conditions. Your usage of the Website and acceptance of these Terms & Conditions are contingent upon your use of it, including automated access. https://bpmlinks.com/ may occasionally modify the terms and conditions. Except for any disputes that arise before the changed terms become effective, your continued use of this Website following the posted effective date constitutes your Agreement to be governed by the modified terms.
A variety of web pages are operated by BPMLinks. You can accept or reject the terms, conditions, and notices contained in this offer before using the BPMLinks Website. You agree to all such terms, conditions, and Statements by using the BPMLinks Website.
MODIFICATION OF THESE TERMS OF USE
BPMLinks reserves the right to modify these Terms of Use at any time without prior notice. Changes to these Terms of Use will be effective immediately upon posting. Your continued use of the Website or Services following any such modifications constitutes your acceptance of the modified Terms of Use. It is your responsibility to review these Terms of Use regularly to ensure that you are aware of any changes.
LINKS TO THIRD-PARTY SITES
The Website may contain links to third-party websites or services that are not owned or controlled by BPMLinks. We do not control or endorse any third-party websites or services, and we are not responsible for their content, accuracy, or legality. You acknowledge and agree that BPMLinks shall not be responsible or liable, directly or indirectly, for any damage or loss caused or alleged to be caused by or in connection with the use of or reliance on any such content, goods, or services available on or through any such third-party websites or services.
You should review the terms of use and privacy policies of any third-party websites or services that you visit or use. If you decide to access any third-party websites or services linked to or from the Website or Services, you do so entirely at your own risk.
USE OF COMMUNICATION SERVICES
The Communication Services provided on the Website are designed to allow you to communicate with BPMLinks and other users of the Website. By using the Communication Services, you agree that you will not:
Impersonate any person or entity, or falsely state or otherwise misrepresent your affiliation with a person or entity.
Use the Communication Services for any unlawful purpose or in any way that violates these Terms of Use or any applicable law or regulation.
Use the Communication Services to upload, post, email, or otherwise transmit any content that is unlawful, harmful, threatening, abusive, harassing, defamatory, vulgar, obscene, libelous, invasive of another's privacy, hateful, or racially, ethnically, or otherwise objectionable.
Use the Communication Services to harm minors in any way.
Use the Communication Services to upload, post, email, or otherwise transmit any content that you do not have a right to transmit under any law or under contractual or fiduciary relationships (such as inside information, proprietary, and confidential information learned or disclosed as part of employment relationships or under nondisclosure agreements).
Use the Communication Services to upload, post, email, or otherwise transmit any content that infringes any patent, trademark, trade secret, copyright, or other proprietary rights ("Intellectual Property") of any party.
Use the Communication Services to upload, post, email, or otherwise transmit any unsolicited or unauthorized advertising, promotional materials, "junk mail," "spam," "chain letters," "pyramid schemes," or any other form of solicitation, except in those areas (such as shopping rooms) that are designated for such purpose.
Use the Communication Services to upload, post, email, or otherwise transmit any material containing software viruses or any other computer code, files, or programs designed to interrupt, destroy or limit the functionality of any computer software, hardware, or telecommunications equipment.
BPMLinks has no obligation to monitor the Communication Services. However, we reserve the right to review materials posted to a Communication Service and to remove any materials at our sole discretion. We reserve the right to terminate your access to any or all of the Communication Services at any time without notice for any reason whatsoever.
MATERIALS PROVIDED TO BPMLinks OR POSTED AT ANY BPMLinks WEBSITE
BPMLinks does not claim ownership of any content or material you provide to us or post, upload, input, or submit to any BPMLinks Website or its associated services (collectively "Submissions"). By providing a Submission, you represent and warrant that you have the right to grant BPMLinks the license described below. You also represent and warrant that your Submission does not infringe any Intellectual Property rights, publicity rights, or other proprietary rights of any third party.
By posting, uploading, inputting, providing, or submitting your Submission, you grant BPMLinks, its affiliated companies, and necessary sublicensees permission to use, reproduce, modify, adapt, publish, translate, create derivative works from, distribute, and display your Submission throughout the world in any media and for any purpose, including without limitation the right to use your Submission in connection with the promotion and marketing of BPMLinks and its Services. You further grant BPMLinks the right to use your name and/or username in connection with your Submission.
You acknowledge and agree that BPMLinks has no obligation to use or publish any Submission you provide and may remove any Submission at any time at our sole discretion. You also acknowledge and agree that you are solely responsible for any Submission you provide and for the consequences of posting, uploading, inputting, providing, or submitting such Submission.
LIABILITY DISCLAIMER
BPMLinks provides the Website and Services on an "as is" and "as available" basis. We do not guarantee that the Website or Services will be error-free or uninterrupted or that any defects will be corrected. We make no representations or warranties of any kind, express or implied, as to the operation of the Website or Services or the information, content, materials, or products included on the Website or Services.
To the fullest extent permissible by applicable law, BPMLinks disclaims all warranties, express or implied, including but not limited to implied warranties of merchantability and fitness for a particular purpose. BPMLinks will not be liable for any damages of any kind arising from the use of the Website or Services, including but not limited to direct, indirect, incidental, punitive, and consequential damages.
TERMINATION/ACCESS RESTRICTION
Terminating this Agreement will not impact the responsibilities and liabilities incurred by the parties before the termination date. Until and till terminated with the aid of either you or us, these Terms of Service are in pressure. By telling us that you no longer wish to use our Services or stop using our Website, you may terminate these Terms of Service at any time. If you violate any term or provision of these Terms of Service, we reserve the right to immediately terminate this Agreement without prior notice if we have reasonable grounds to believe that you have done so. In this case, you will still be responsible for all outstanding debts until the termination date.
BPMLinks retains the right, at any time and without prior notice, to terminate access to bpmlinks.com and any connected Services, in whole or in part. This Agreement shall be governed by and construed in accordance with the laws, and you acknowledge and agree that any disputes relating to or arising out of your use of bpmlinks.com shall be subject to the exclusive jurisdiction of the courts.
Bpmlinks.com may not be utilized in any country that does not adhere to the entirety of these Terms of Service. You agree that nothing in this Agreement or your use of bpmlinks.com creates a partnership, joint venture, or employment relationship between you and BPMLinks. Nothing in this Agreement affects BPMLinks' ability to comply with governmental or law enforcement needs or requests relating to bpmlinks.com or any information provided to or collected from BPMLinks concerning this use. BPMLinks' performance of this Agreement is subject to current laws and legal procedures.
A legal, enforceable condition that most closely matches the original condition's intent shall be regarded to have superseded this Agreement's invalid or unenforceable portion, with the remainder remaining in full force and effect. This applies to but is not limited to, the warranty disclaimers and liability limitations stated above. This Agreement is the complete Agreement between the user and BPMLinks about the BPMLinks Website unless expressly provided in this Agreement. It supersedes all previous or contemporaneous communications and recommendations, whether digital, oral, or written.
COPYRIGHT AND TRADEMARK NOTICES
All contents of the Website or Services are Copyright © 2023 BPMLinks and/or its suppliers. All rights reserved. BPMLinks owns all Intellectual Property in the Website, Services, and any related materials, including but not limited to trademarks, logos, service marks, and trade names.
Any rights not expressly granted herein are reserved. You acknowledge and agree that any unauthorized use of the Intellectual Property may result in irreparable harm and damage to BPMLinks and its affiliated companies, for which money damages may be inadequate, and that BPMLinks is entitled to obtain injunctive relief without the need to post bond, to prevent any such unauthorized use.
USER CONTENT
BPMLinks allow you to post content on the Website, including but not limited to comments, reviews, and feedback (collectively, "User Content"). You are solely responsible for any User Content you post on the Website. By posting User Content on the Website, you grant BPMLinks a non-exclusive, transferable, sub-licensable, royalty-free, worldwide license to use, copy, modify, create derivative works based on, distribute, publicly display, publicly perform, and otherwise exploit in any manner such User Content in all formats and distribution channels now known or hereafter devised (including in connection with the Website and BPMLinks's business and on third-party sites and services), without further notice to or consent from you, and the requirement of payment to you or any other person or entity.
You represent and warrant that: (i) you either are the sole and exclusive owner of all User Content, or you have all rights, licenses, consents, and releases that are necessary to grant to BPMLinks the rights in such User Content, as contemplated under these Terms of Use; and (ii) neither the User Content nor your submission, uploading, publishing or otherwise making available of such User Content, nor BPMLinks' use of the User Content as permitted herein will infringe, misappropriate or violate a third party's patent, copyright, trademark, trade secret, moral rights or other proprietary or intellectual property rights, or rights of publicity or privacy, or result in the violation of any applicable law or regulation.
You agree not to post any User Content that is illegal, obscene, defamatory, threatening, infringing on intellectual property rights, invasive of privacy, or otherwise objectionable. BPMLinks reserves the right to remove any User Content from the Website at any time, without notice, for any reason or no reason at all.